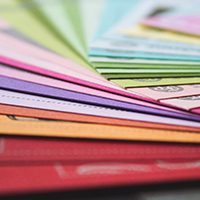 Elm Place provides community education, training and workforce development specialising in working with people who are affected by experiences of childhood trauma and/or sexual abuse.  Our training programs are developed in partnership with The Australian Institute of Social Relations (AISR), the training division of Relationships Australia SA.
Our highly experienced, multidisciplinary team of Educators and Practitioners are able to develop a tailored training package to meet the needs of your organisation or work team.
Education and training offered through the Australian Institute of Social Relations:
Understanding childhood sexual abuse – Foundation skills course
Trauma Informed Practice for frontline workers
Responding to adults subjected to childhood sexual abuse for workers in institutional care settings
Child Safe Environments
Frontline responses to Family and Domestic Violence
Group work skills
Therapeutic parenting
For a full listing of courses and training currently offered by AISR click here.
To discuss your training needs contact us on (08) 8419 2042 or email: elmplace@rasa.org.au
To enquire about community education, tailored workshops and/or training program for your organisation complete the form below: