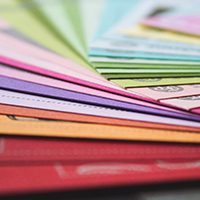 Elm Place provides community education, training and workforce development specialising in working with people who are affected by experiences of childhood trauma and/or sexual abuse.  Our training programs are developed in partnership with The Australian Institute of Social Relations, the training division of Relationships Australia SA.
Our highly experienced, multidisciplinary team of Educators and Practitioners are able to develop a tailored training package to meet the needs of your organisation or work team.
Certain Nationally Recognised Training Qualifications are eligible for WorkReady funding – more information about that here.
Education and training offered through the Australian Institute of Social Relations:
Skills for Work and Vocational Pathways
Safe Environments for Children and Young People
Narrative Approaches to Working with Children
An Introduction to Trauma Informed Care and Practice
Working Therapeutically With Men Who Perpetrate Violence
Working Better with Nunga Kids
Mental Health First Aid
Working with Grief
Aged Care Forgotten Australians – Apply here
For a full listing of courses and training currently offered by AISR click here.
To discuss your training needs contact us on (08) 8419 2042 or email: elmplace@rasa.org.au
To enquire about community education, tailored workshops and/or training program for your organisation complete the form below:
Community Training & Workforce Development Enquiry